Residents need to look after themselves and each other during the cold weather alert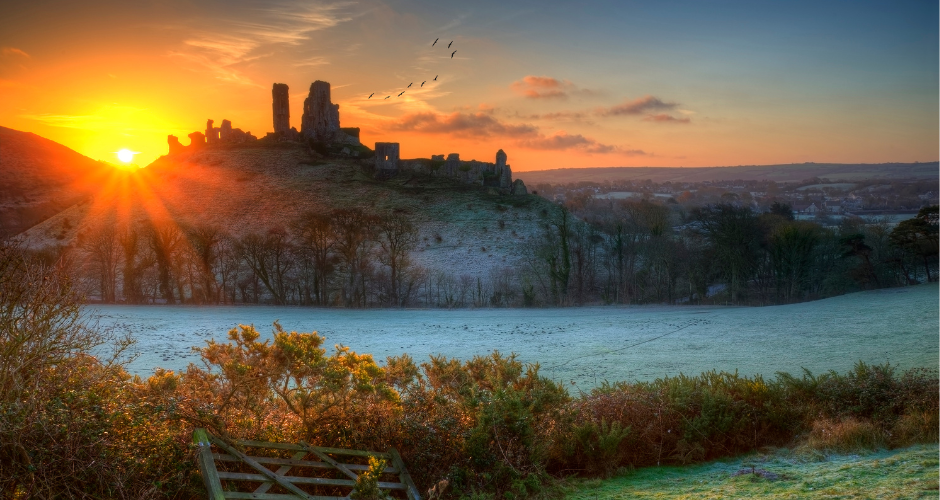 The winter season is now upon us and Public Health Dorset urges everyone to take extra care of themselves and one another whilst the temperatures are low.
Across the country colder temperatures are forecast, with both the Met Office and UKHSA warning that all regions of England will experience severe cold weather starting on the evening of Wednesday 7 December.

Anyone can be affected by prolonged spells of cold weather. Colder weather brings with it an increased risk to respiratory infections, such as flu and COVID-19.
It is important that Dorset residents take action to help themselves and loved ones warm and safe during this cold spell.
Cllr Peter Wharf, Dorset Council's Portfolio Holder for Adult Social Care and Health said: "Colder weather can be challenging for many people. We need to look out for everyone, the very young, the elderly and those with underlying health conditions who may struggle to keep themselves warm and well fed. These groups are particularly vulnerable to severe cold weather, but everyone needs to take care."
Cllr Jane Kelly, BCP Council's Lead Member for Communities said: "If you can, ask your friends, family, or neighbours if they need any support and keep an eye on members of your household to ensure they wrap up warm and can have a hot meal. There are warm spaces available in our county for those who may need to find shelter whilst we are in this cold snap."
More information about warm spaces in Dorset can be found by visiting: Warm Spaces And Places - Warm Welcomes in Dorset - Cost of Living Crisis Community Support (helpandkindness.co.uk)
The top tips for staying warm and safe during a cold weather alert:
Try to heat the rooms you use to at least 18°C if you can, as this reduces the risk to health of someone wearing suitable winter clothing.

Cold weather can have a serious impact on health, and it is therefore important to try and heat the rooms you use to at least 18°C if you can, particularly if you have reduced mobility, are 65 and over, or have a health condition such as heart or lung disease.

If you can't heat all the rooms you use, heat the living room during the day and your bedroom just before you go to sleep.

Do not use a gas cooker or oven to heat your home; it is inefficient and there is a risk of carbon monoxide poisoning which can kill.

If you are not on mains gas or electricity, make sure you have a good supply of heating oil, LPG or solid fuel so you do not run out in winter.
Look after yourself and others:
Keep your bedroom windows closed on a winter's night; breathing cold air can increase the risk of chest infections.

Keep moving if you can, this will help keep you warm. Try not to sit for more than an hour, get up and walk around, make a hot drink and spread housework throughout the day.

Wear a few layers of thin clothing rather than one thick layer; this will trap the heat better to keep you warm. Thin layers of clothes made from cotton, wool or fleecy fibres are particularly good for maintaining body heat.

Check on frail or older neighbours or relatives, especially those living alone or who have serious illnesses to make sure they are safe, warm and well.

Wear shoes with a good grip to prevent slips and falls.

Make sure you have spare medication in case you are unable to go out.

Food is a vital source of energy and helps to keep your body warm so have plenty of hot food and drinks.

Prepare for cold weather. Stock up on tinned and frozen foods, warm clothes and any medication so you don't have to go out too much when it's cold or icy.

Make sure your radiators are not obstructed by furniture or curtains. Tuck curtains behind radiators to keep heat inside.

Fit draught proofing to seal any gaps around windows and doors

Power and utility companies have schemes which make at-risk groups a priority for reconnection following power cuts. Find out if you meet the criteria and to sign up. Visit www.ofgem.gov.uk/consumers/household-gas-and-electricity-guide/extra-help-energy-services/priority-services-register-people-need

For advice on energy bills and energy efficiency, contact Simple Energy Advice: 0800 444202 or visit www.simpleenergyadvice.org.uk/