A Future of Walking on Sand for Intelligence Analysts
Friday, Week 9: A Future of Walking on Sand for Intelligence Analysts
I spent last week 'just' thinking. It was wonderful. Not that I don't try and think every week, but let's be honest, the modern workplace is not conducive to thinking things through — not when you must fit everything into predetermined time slots. Not for me, anyway.
So last week I had 8 whole days set aside to walk and think. There are a million things to think about, as per usual, but I also had an opportunity to revisit some topics multiple times, for as long as I needed. To look at issues from multiple perspectives, and more importantly to better identify and describe the underlying issues that create so many other issues both in the workplace.
I also spent considerable time just being there — sand, wind, waves.
Walking on Sand
I love walking breaks, and this was my third long-distance walk (fellow walkers see note at end of blog), and it was my first beach walk.
Beach walking, especially with a pack, concentrates the mind. You learn quite quickly that you will exhaust yourself quite quickly if you don't alter your pace and stride according to the type of beach sand under your feet.
With a little practice though you can get quite proficient at walking on varying types of beach surfaces — with the sounds of waves lapping the shore filling your ears and freeing your mind. I had lots of topics pop up over the week, but two thoughts kept returning.
Two Reoccurring Thoughts
For several years, I and many colleagues have felt that:
The 'pace of change' in organisational intelligence functions relentlessly increases;
The 'demand for data' from organisational intelligence functions is also relentlessly growing.
I think these are the underlying challenges to most everything else I experience in my career as an intelligence analyst and a manager of an intelligence function.
However, last week, after much thought, I've concluded that it isn't that simple. What is?
There isn't a universal rule that everything is changing fast — some things don't change at all and this, more than anything else, is probably the cause of more stress. Differential rates of change in the work place. That demand for data may well be growing, but it's a red herring. Data is not equivalent to intelligence and intelligence is what is important, not data.
Don't talk to me about 'data driven organisations', I work in the public service and we've never been data driven. However, I'd like to work in an 'intelligence led organisation'.
Revolutionary thoughts, maybe not.
You may have already got here long ago with either a bigger brain-pan or more dedicated thinking time, but I'm just arriving. I think these two thoughts explain some of the workplace stresses in the intelligence function of late.
Our Future in Organisational Intelligence
I think the future of organisational intelligence functions is a lot like walking on sand. We must alter our pace and stride to suit the environment in which we are working. Faster and more — ultimately create stress within the workplace, because people don't change as fast as technology.
Example 1: We implemented a modern business intelligence infrastructure in public health, including a data warehouse, analytical tools, appropriate data handling processes, and we're continually training staff. This achievement does not seem all that common in Public Health. We may be ahead of the curve. The speed at which one can churn out dashboards, far exceeds the ability of our organisation to consume and derive insights from this work. There is considerable energy to continue developing our use of analytics and delve into machine learning, but perhaps we need to slow down and work on our organisational capability to develop data driven insights.
Example 2: We have begun the development of staff capability around systems insights and client centred consulting to turn our intelligence function from a purveyor of data into a support function for organisational problem solving. Almost everyone I speak with acknowledges the value in doing this, because they recognise the complexity of our environment and the increasingly difficult prospect of making positive change. However, if you race ahead you create waves. Waves combine and negate other waves being generated around the system — complexity created by trying to better manage complexity! Managing change becomes a full-time job and the intelligence function is almost relegated to 'hobby', at least on bad days.
Example 3: Foresight tool development has progressed rapidly over the last couple years and our ability to take current trends and usefully envision future scenarios has increased significantly, but these tools are far beyond what we can make use of now. It's hard to get people to look up from their desks to imagine possible futures, to being forward looking in all analyst activities. Time is precious, we need to use it well, and we need to accept that what is urgent and immediate is not always the best use of our time.
We are making some headway in these areas of change, but the workplace stress comes not from technological change, at least for my analysts, it comes from the differential pace of change found in the wider workplace — old thinking, embedded culture, entrenched work practices.
I don't have any solutions. Thoughts?
Actual Walking on Sand
Last week I undertook my third ever long-distance walk — first solo walk. I flew into Malaga, Spain, but I started walking from Torremolinos, because it was easily accessible the night I flew in using the airport train and it had cheap hotels. I used a phone app to book a hotel each day after I decided how far I was going to walk that day.
I walked to Gibraltar over the following seven days and had one day off walking in the middle and flew back to the UK from Gibraltar after a day of recovery. The total walk was about 145 km and I estimate 60% of the walk was on sand, 30% was walking pedestrianised seafront boardwalks with the remainder on a variety of other surfaces.
Day 1: Torremolinos to Fuengirola — mostly along seafront boardwalks, and short stretch along the A7 dual carriage way (not fun — but only for an hour), some sand (22 km)
Day 2: Fuengirola to Calypso de Mijas — about 50:50 boardwalk and sand (16 km)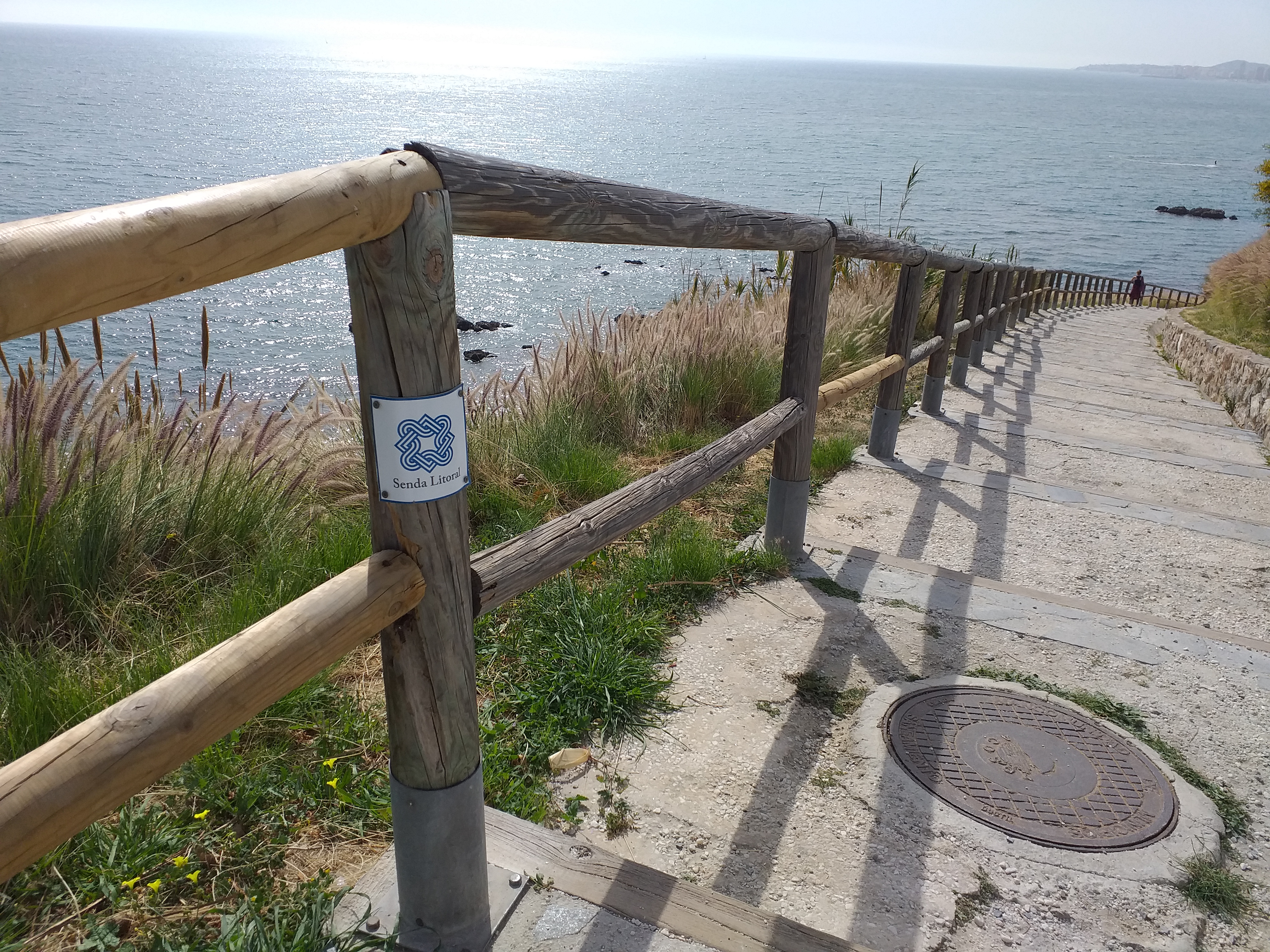 Day 3: Calypso do Mijas to Marbella (22 km)
Day 4: Marbella to Estapona — fair bit more sand walking (33 km)
Day 5: Estapona to San Luis de Sabinillas — easy day mostly on sand (15 km)
Day 6: San Luis de Sabinillas — beach and beer day (9 km bare foot in the surf — not included in walk total)
Day 7: San Luis de Sabinillas to Gibraltar — biggest day almost all on sand (37 km)
This was an excellent mental health restoration break. I probably spoke for no more than a total of two hours over 8 days — I just listened to the sounds of the coast — waves on the shore, wind, birds, people chatting in languages I didn't speak, but very little in the way of road traffic noise after day one. Already planning walk 4: Gibraltar to Cadiz.
This futures blog
This blog is about how we create 'healthy places' and what our possible 'futures' could be given current trends and momentum within society, the economic and political systems, and the environment. I use the plural 'futures' intentionally, because our future is not pre-determined (I hope), we can and should work towards the future we want. This blog aims to generate discussion (maybe even some debate) around 'Healthy places futures' in the hope that if we all put our minds to it, a collective vision may emerge, which would inform any strategy we might put in place to get us to our preferred future. We'll be leaning on heavily on futuring tools found on our Shaping Tomorrow hosted website: phd.shapingtomorrow.com.
The future is already here — it's just not very evenly distributed (William Gibson 1993).