It's never too late to quit smoking and there are many health benefits to stopping; not only does it improve your physical health, but it also is proven to boost your mental health and wellbeing. Quitting smoking could also mean more money in your pocket, with the average smoker saving up to £1,800 a year by stopping smoking. Someone who smokes 20-a-day can save up to £4,000 a year.
Stoptober is soon coming to an end, but that doesn't mean you can't quit any time of year, and there are lots of resources that can help you. Many people will attempt to quit smoking on their own, but this can be quite challenging. Did you know that with the right support, you're up to x3 as likely to quit for good?
If you live in Dorset and want to quit smoking, but you are unsure where to start, speak to LiveWell Dorset. They have a team of advisors and coaches who will discuss your options, including face-to-face support from your local pharmacy, nicotine and gum patches delivered through your door or they will find out if you're eligible for a vape starter kit. LiveWell Dorset have helped people to stop smoking across the whole of Dorset. They also offer coaching where you will have regular phone calls with your coach that will help you identify your triggers and how you can overcome them.

Stop smoking support options through LiveWell Dorset. Source: LiveWell Dorset: Stop Smoking With LiveWell Dorset | Help To Quit Smoking In Dorset · LiveWell Dorset
Four ways that can help you quit:
Register for your free quit pack
Create a person quit plan with your coach
Download the Stoptober App for iPhone or Google Play
Find some people to quit with through the LiveWell Facebook Group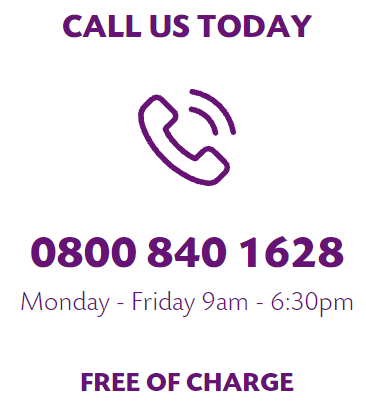 LiveWell Dorset phone number. Source: LiveWell Dorset Stop Smoking With LiveWell Dorset | Help To Quit Smoking In Dorset · LiveWell Dorset
If you want help to stop smoking, speak to LiveWell Dorset today by phone, by registering online or via email. Stop smoking and start doing so much more.