Free Breastfeeding peer support training for parents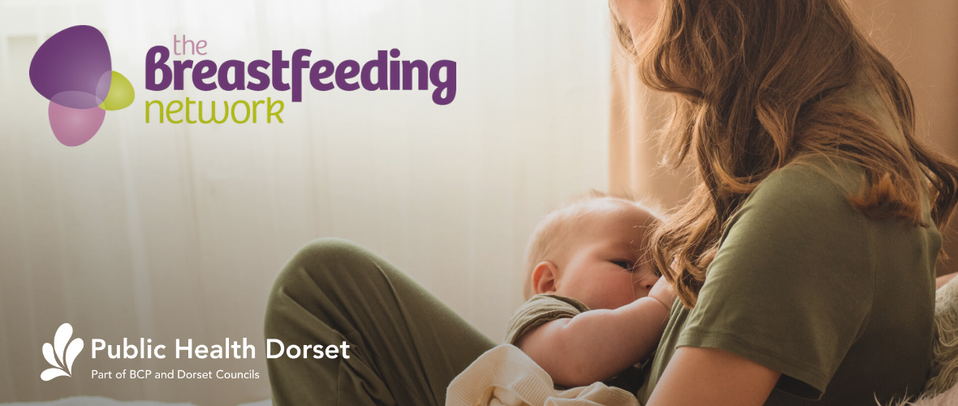 The Breastfeeding Network (BfN) Dorset is looking for mums who are passionate about breastfeeding to train as breastfeeding peer supports and volunteer across the county supporting parents. BfN Dorset is commissioned by Public Health Dorset to provide families in Dorset with evidence-based information and support with a range of everyday breastfeeding challenges, support with positioning and attachment as well as emotional and moral support. From pregnancy through to natural term weaning, combi-feeding, expressing or exclusively breastfeeding, all parents are welcome at any stage of their journey.
The training opportunity is fully funded and offers mums the opportunity to gain an OCN accredited level 2 qualification. Mums will then go on to volunteer in their local community, offering friendly support and information to other parents, as well a safe space and a community for likeminded parents.
Our volunteers receive regular supervision sessions to help with their ongoing training and support needs, and become part of the wider Breastfeeding Network team, as well as being able to go on and complete further training if they want to (dependent on availability of funding).
The next BfN Dorset Level 2 peer helpers course is running from 20 April, it will last for twelve weeks, with one two hour session per week and is all delivered online via Zoom.
The Breastfeeding Network Dorset is looking for volunteers to complete the course that can go on to volunteer in their local communities across Dorset, particularly:
Somerford (Monday mornings)

Weymouth (Monday mornings)

Blandford (Friday mornings)

Wareham/Bovington (day tbc)

Dorchester (day tbc)

Sherborne (Tuesday mornings)

Our most recently launched support group in Boscombe (Monday mornings)
Sam Morris, Peer Helper volunteer says
"I'm very privileged to support families when they're growing and moving into the next stage of their life, as much as I can help others, it's personally rewarding to be in this lucky position too."
Ashley Gallimore, the Breastfeeding Network Dorset Service Manager says
"Our service relies on our amazing volunteers to support parents, and our training courses really equip our volunteers to do this. The OCN accreditation means that our volunteers are gaining a qualification and valuable experience whilst also doing something they're all so passionate about. We're so excited to expand our team of volunteers!"
If you are interested in becoming a peer helper, fill in the application form: www.breastfeedingnetwork.org.uk/30859-2/
Find out more about the support groups in Dorset: www.breastfeedingnetwork.org.uk/dorset/