NHS Health Checks have got more accessible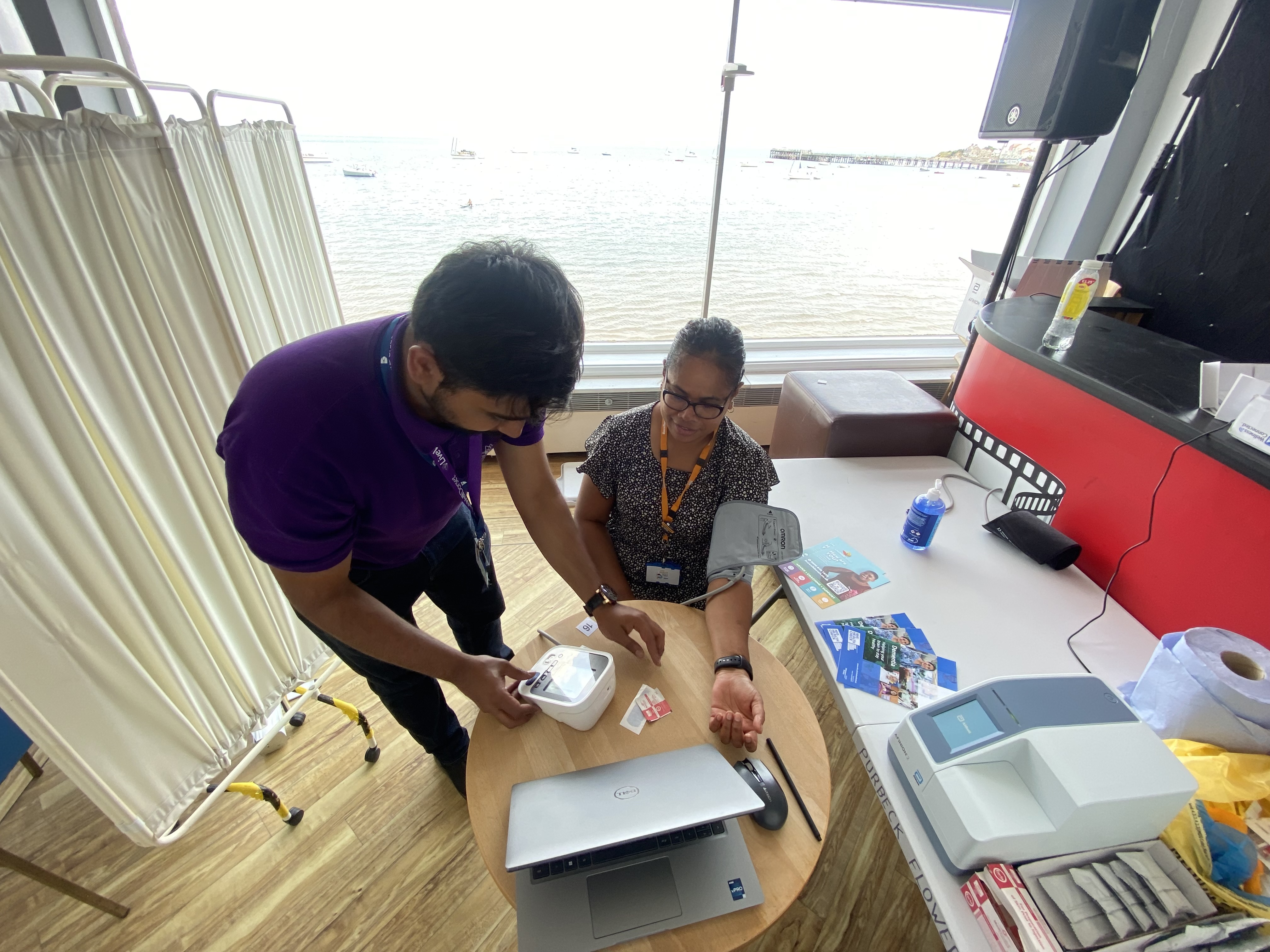 A new community, targeted NHS Health Check is being offered to eligible residents in Dorset by Public Health Dorset's free, lifestyle change service, LiveWell Dorset.
Public Health Dorset has been working with GPs, pharmacies and LiveWell Dorset to help deliver over 2,000 NHS Health Checks across Dorset since April.
An NHS Health Check is a free check-up of your cardiovascular health. It can tell people whether they are at higher risk of getting certain health problems, such as heart disease, diabetes, kidney disease or stroke.
Checks are offered to residents aged 40-74. They are not available to residents if:
They have had an NHS Health Check in the last 5 years

Already have a

pre-existing condition such as heart disease, diabetes or kidney disease

They have had a stroke
It is a 5 year programme. Each year a number of residents will be invited to have an NHS Health Check by their local GP or pharmacy. An invite will be by text or letter.
It takes no more than 30 minutes. Residents be asked some simple questions about the health of their family (parents, brothers, sisters) and the lifestyle choices they make that may put their health at risk.
Cllr Jane Somper, Dorset Council Portfolio Holder for Adult Social Care, Health and Housing said: "It's great news that the NHS Health Check programme has been re-launched and that we are seeing figures of people turning up to have a check on the rise.
"But we want residents to not ignore their invites. If you receive a text or letter from a GP or pharmacy, please book. This free check can really help you to stop developing serious illnesses."
The programme has expanded based on residents' feedback to now include a new community offer for NHS health checks. This part of the programme is being delivered by LiveWell Dorset.
LiveWell Dorset will be offering a focussed community offer in places where a GP or pharmacy offer may not be available. The team will be offering free health checks around the county at various locations and times.
Cllr David Brown, BCP Council Portfolio Holder for Health and Wellbeing said: "It's exciting to be able to introduce our new community offer. This targeted check carried out by LiveWell Dorset will help those residents who find may find it harder to access health services a chance to have this vital check on their health at a location that suits them."
More information about a targeted community health check and opportunities to book one can be found on the LiveWell Dorset website: www.livewelldorset.co.uk/healthcare-professionals/nhs-health-checks/