Omicron variant not yet identified in Dorset, but continue to take steps to reduce transmission amid high infection rates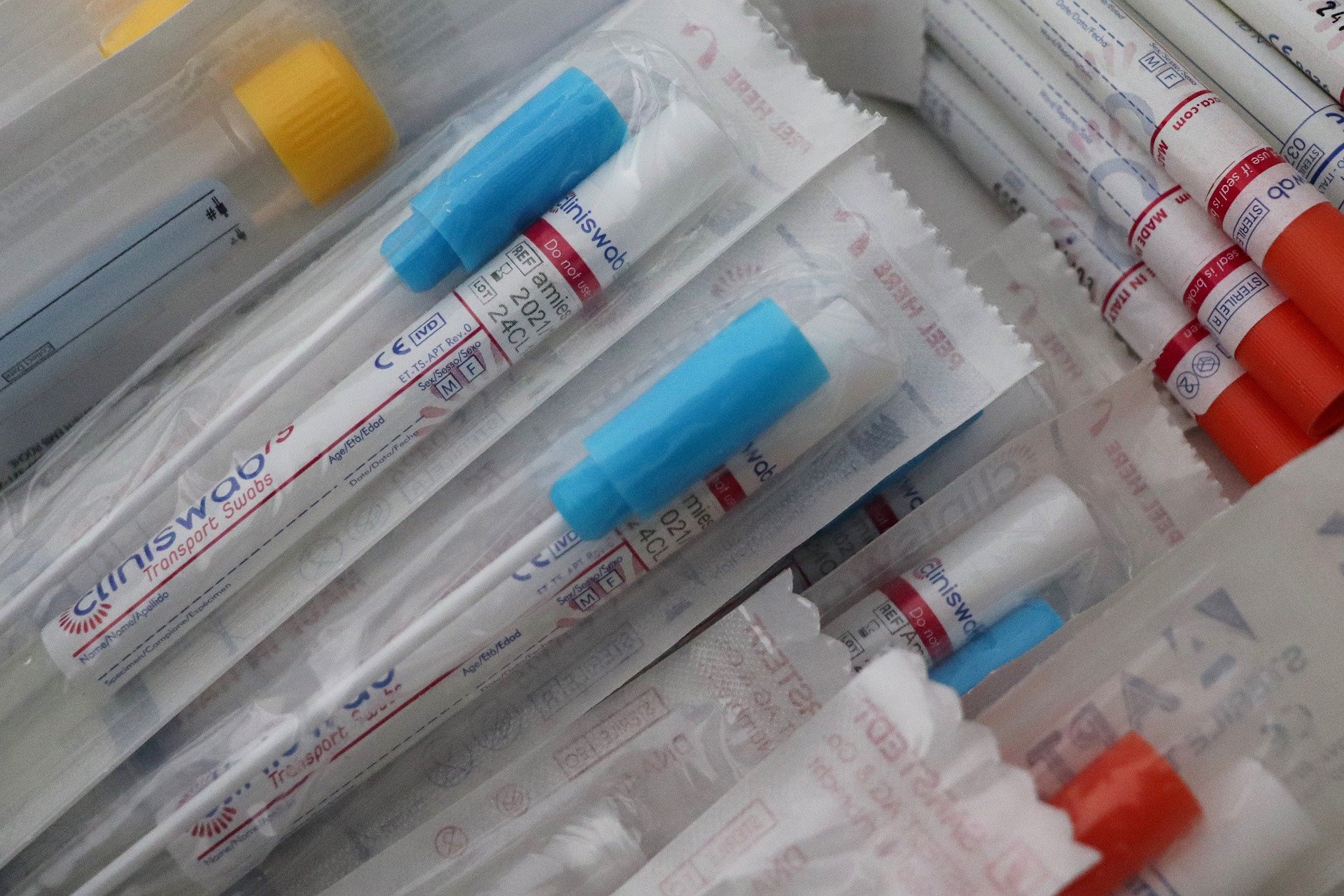 Public Health Dorset is urging residents to keep taking measures to prevent the spread of COVID-19.
Following the identification of a new variant of COVID-19 which has since been found in the United Kingdom and named 'Omicron', Public Health Dorset is urging residents to keep taking measures to prevent the spread of COVID-19.
To date, no cases of the Omicron variant have been identified in Dorset, and the dominant strain across the UK is still the Delta variant. Across the county, COVID-19 cases remain at very high levels, with infection rates above the regional and national averages, and the number of COVID-19 patients requiring hospital treatment across Dorset has continued to rise.
Sam Crowe, Director of Public Health for Dorset Council and Bournemouth, Christchurch and Poole Council, said:
"We know that the news about the Omicron variant has raised concerns for residents, and I'd like to reassure people that this is being studied closely by public health officials nationally and internationally so we can fully understand any differences that this variant may have. We haven't yet identified any cases in Dorset, but it is expected that more cases will be identified across the UK and the rest of the world over the coming days and weeks.
"It's important to remember that regardless of the strain of the virus, COVID-19 is still circulating in our communities and we're continuing to see very high levels of infection in Dorset. We're asking everyone to consider this increased risk due to high infection rates and take steps to prevent the spread of the virus as much as possible as we head into the winter months. One of the best ways you can prevent the spread is to take lateral flow tests to check you aren't infectious and putting others at risk. The main symptoms of COVID-19 are a temperature, a new, continuous cough and a loss or change in taste or smell, so if you develop any of these at any time, you should self-isolate immediately and arrange a PCR test.
"Please wear a mask when you're indoors or in a crowded space, as if you're unknowingly infected with COVID-19 this can help prevent it from spreading to other people, and if you're wearing a face covering you're less likely to breathe COVID-19 particles in. Following the Prime Minister's announcement, from Tuesday 30 November, mask-wearing will become mandatory once again in shops and on public transport, so we ask everyone to protect those around you by complying with the rules. Ventilation is also key to reducing transmission as virus particles are dispersed by fresh air, so meet outdoors wherever you can and open doors and windows if you do need to meet indoors.
"This winter it's more important than ever to boost your immunity to both flu and COVID-19. If you're eligible for the flu jab, please do take up the offer. The COVID-19 vaccine is the best way to reduce the risk of serious illness, and if you've not already had yours then now is the time to do so. The booster vaccine is being rolled out in Dorset, and over 210,000 people have received theirs so far. We know that some residents have had difficulties in finding local appointments through the national booking system as demand is very high. If you aren't able to get an appointment at the moment, please be assured that more appointments will be added and in terms of protection from the virus, it is okay if you have your booster slightly later than the six month interval."