Public health and housing successfully monitor indoor air quality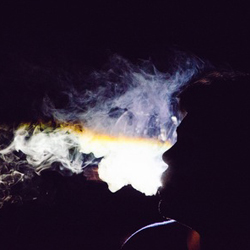 It has been known for some time that secondhand smoke has a huge effect on health.
In Bournemouth, we've been piloting a scheme to test levels of carbon monoxide gas due to secondhand smoke in enclosed areas of social housing such as communal hallways.
We teamed up with Bournemouth Borough Council's housing team to test whether it is possible to measure potentially harmful levels of carbon monoxide gas due to smoking in indoor areas, using new technology.
The project was started because of reports from tenants in private sector and local authority housing stock of tobacco smells in communal areas. Small monitors were used to record levels of carbon monoxide due to people smoking, particularly when leaving their flats and moving through communal areas.
The aim was to test how well the monitors can detect different levels of the gas, see how it links to smoking, and work out how it affects people living in those areas.
Recent analysis has shown that that monitors have picked up some interesting findings, showing times of day when carbon monoxide is at its highest and how long it lingers for. This can be seen in the interactive graphic below.
It shows that 9am is a peak time for fumes being detected while the data varies throughout the week.
No individuals were identified in the project and no action will be taken against residents. The evidence of air quality being affected by smoking, will now be fed back to residents. There will then be opportunities to provide information about the harmful effects of secondhand smoke in enclosed spaces, and offer advice and support to anyone would like to quit.
---
Air quality in social housing