Pupils in Mid Dorset look after their wellbeing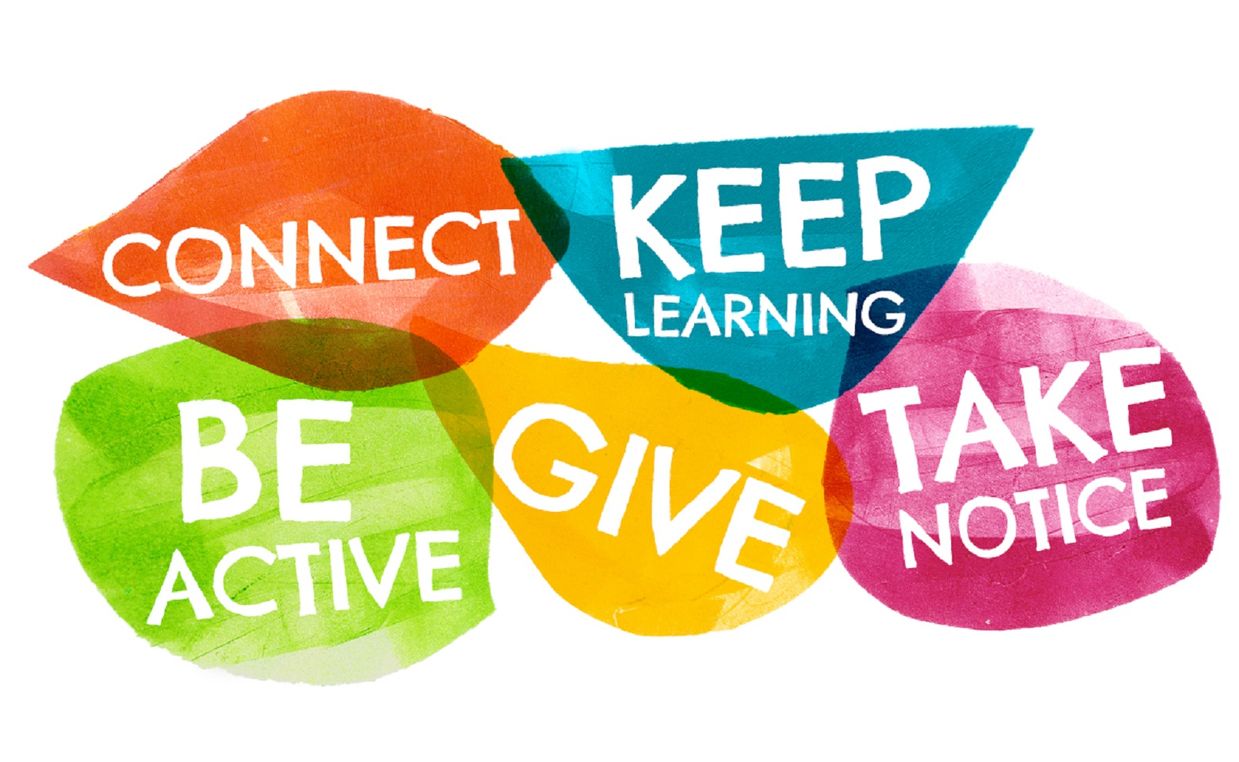 Pupils at nineteen schools are prioritising their physical and mental health and wellbeing this term thanks to a new scheme created by MID Dorset Primary Care Network (PCN) and the schools.
Public Health Dorset along with Mid-Dorset PCN made up of nine GP practices and other healthcare services set out to do some prevention work to help younger residents look after their wellbeing using the 5 Steps to Wellbeing.
The 5 Steps to Wellbeing are: Take notice, give, connect, get active and keep learning. Pupils will be asked to complete tasks based on these themes throughout the school year.
School staff have agreed that the themes and tips on how to achieve these five steps to wellbeing will be in the school diaries so pupils are reminded to take time to look after themselves and their peers.
Clinical Director, Dr Jenny Bubb of Mid Dorset Primary Care Network said: "This is a hugely exciting project which has brought multiple partners together with huge enthusiasm to make a difference to the health and wellbeing of local children. It is lovely to be involved in something so collaborative and so positive."
Cllr Laura Miller, Dorset Council's Portfolio Holder for Adult Social Care and Health, said: "The health and wellbeing of all our younger residents is really important. Teaching Dorset pupils to think about how they are feeling and to find out good coping mechanisms and what is good to make healthy life choices are a great set of life skills that they can take in to adulthood. A great piece of prevention at scale work.
"Thank you to the schools, Mid-Dorset PCN and other health partners for making this pilot happen.
The partnership between Public Health Dorset, Mid-Dorset PCN, the voluntary sector and the schools have:
Printed pages in their school diary to promote 5 Ways to Wellbeing
Posters are up around the schools, GP surgeries and other health settings around mid-Dorset.
Produced a resource pack for schools
Public Health Dorset's LiveWell Dorset service has trained the school staff in their 5 Ways to Wellbeing course to help them support the scheme
GP's have gone into schools to run assemblies and videos to be rolled out in the Autumn.
Dorset - Mind Your Head has run bespoke support sessions for pupils in many of the schools
Promoted the use of school clubs, that already are running
Paired GP surgeries with their local schools challenging each other to be more SugarSmart
After this term the schools who have taken part will be asked to have their say on the scheme who the PCN can see the impact the project has had. Looking at the results the PCN with partners will look to introduce the scheme across all mid-Dorset Schools.
Mid-Dorset PCN covers nine GP surgeries from Milton Abbas to Ringstead and Puddletown to Winterbourne Abbas.