£79 million set to transform local sustainable travel options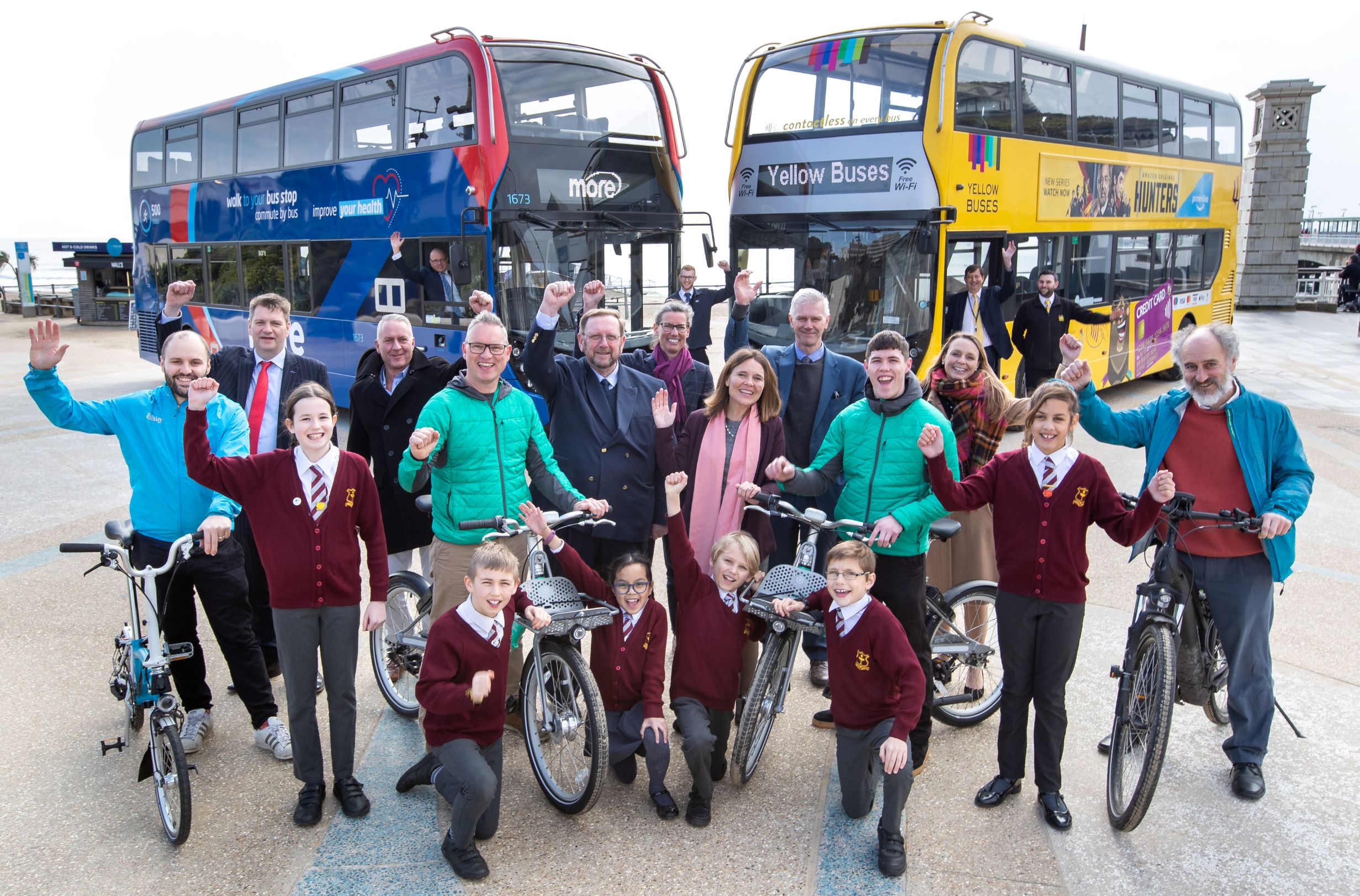 A joint bid by Bournemouth, Christchurch and Poole Council (BCP Council) and Dorset Council, has been awarded £79 million by the Department for Transport's Transforming Cities Fund (TCF).
The funding gives the green light for the largest sustainable travel programme of change to transport infrastructure ever seen in the area, helping to transform local transport options, connecting local people to jobs and education.
It means that significant changes can be made to the travel network to help meet the challenges of congestion being experienced, and support both Councils' climate and ecological change ambitions.
Councillor Vikki Slade, Leader of BCP Council, said: "I'm delighted that our bid with Dorset Council has been awarded this money for our Transforming Cities project. As part of our Climate and Ecological Emergency declaration, we set an ambitious target to be carbon neutral by 2030.
"This funding is huge and means that we can create so many opportunities for how people access different travel and leisure options. With the climate emergency upon us, it's vital that we give people new options to rethink how they get around, now and for the future."
Councillor Spencer Flower, Leader of Dorset Council, said: "This is a fantastic opportunity for local councils to provide our residents with real transport alternatives that will tackle the climate and ecological emergency and help people get around more easily.
"By working closely with our colleagues at BCP Council, we can make a positive impact both in the short-term by easing traffic congestion and also in the longer-term by cutting down carbon emissions from vehicles.
"Improved transport links across the county will better connect the communities we serve, which can only be a good thing for our local economy. A renewed focus on active travel via cycling and walking will have obvious health benefits through improved air quality and possibilities for exercise."
Based on the DfT requirements, three bid options were submitted for different funding amounts, each supported by partnership funding from key stakeholders including Dorset Council, Public Health Dorset as well as local bus operators Morebus and Yellow Buses and sustainable transport operators, Beryl Bikes, who will contribute funding towards the overall £98 million programme.
Working together, the transport partnership will:
Create a series of local transport corridors with improvements to bus, cycle and walking routes, to connect homes to places of work and children and young people to schools and education centres more easily
Create a larger and improved network of cycle routes complementing the corridors
See the expansion of a local community bike share scheme
Enable access to grant funding for businesses and organisations to create workplace facilities, to encourage sustainable commuting
Look at congestion hotspots to see how they can be reconfigured in order to speed up journey times, decrease time spent in traffic queues and improve air quality in the locality
The programme will have several individual schemes in different areas that will roll out over the next three years. Each project strand will look to improve transport links across the Bournemouth, Christchurch and Poole areas, as well creating better links and connectivity between the north to south of the area, from Wimborne, Ferndown and other areas into the major city hub of Bournemouth.
Rachel Partridge, Assistant Director of Public Health Dorset, said: "We are delighted to be part of this project, and hope that this new investment will have a range of positive health impacts for the local community.
"It's important that we have the infrastructure in place to enable people to leave their cars at home and make their journeys to work in other ways. We hope that the creation and improvement of walking and cycling facilities will encourage people to enjoy an active commute as part of their daily lives and will also help to improve air quality in the area."