How good lifestyle habits can help you live a longer and healthier life

Choosing healthier lifestyle habits can benefit our physical and mental health in many ways, including reducing our risk of developing various health problems.
A stroke strikes someone in the UK every five minutes and is the fourth single leading cause of death in the UK, but healthy lifestyle habits can help prevent stroke and other cardiovascular problems.
Regular physical activity, eating well, quitting smoking, and following the recommended alcohol guidelines can all significantly reduce your risk of stroke, as well as diabetes, heart disease and kidney disease. It's never too late to make a difference - if you have already had a stroke, making these changes can help reduce your risk of having another one in the future.
Dorset's free lifestyle change service, LiveWell Dorset, help residents across the county take steps to improve their lifestyle habits – a part of Public Health Dorset's commitment to improve public health.
LiveWell's team of friendly advisors and coaches provide free advice, support and coaching and can connect you with local opportunities to better your health.

Public Health Dorset is also helping GPs and pharmacies deliver NHS health checks across the county to help residents improve their physical health.
An NHS Health Check is a free overall check of your cardiovascular health which includes having your blood pressure and cholesterol checked. Attending your check will tell you if you are at higher risk of developing certain health problems, including stroke, and help you reduce these risks, making sure you stay healthy.
If you are aged 40-74, have not had an NHS Health Check in the last 5 years and do not have a pre-existing condition such as heart disease, diabetes or kidney disease or had a stroke, you may be invited to have a health check by your GP or pharmacy. You will be either invited by text or letter, so when yours arrives make sure you don't miss the opportunity. It takes some time to invite all eligible people, so don't worry if you haven't received yours yet.
More information about NHS health checks can be found by visiting: Public Health Dorset NHS health checks.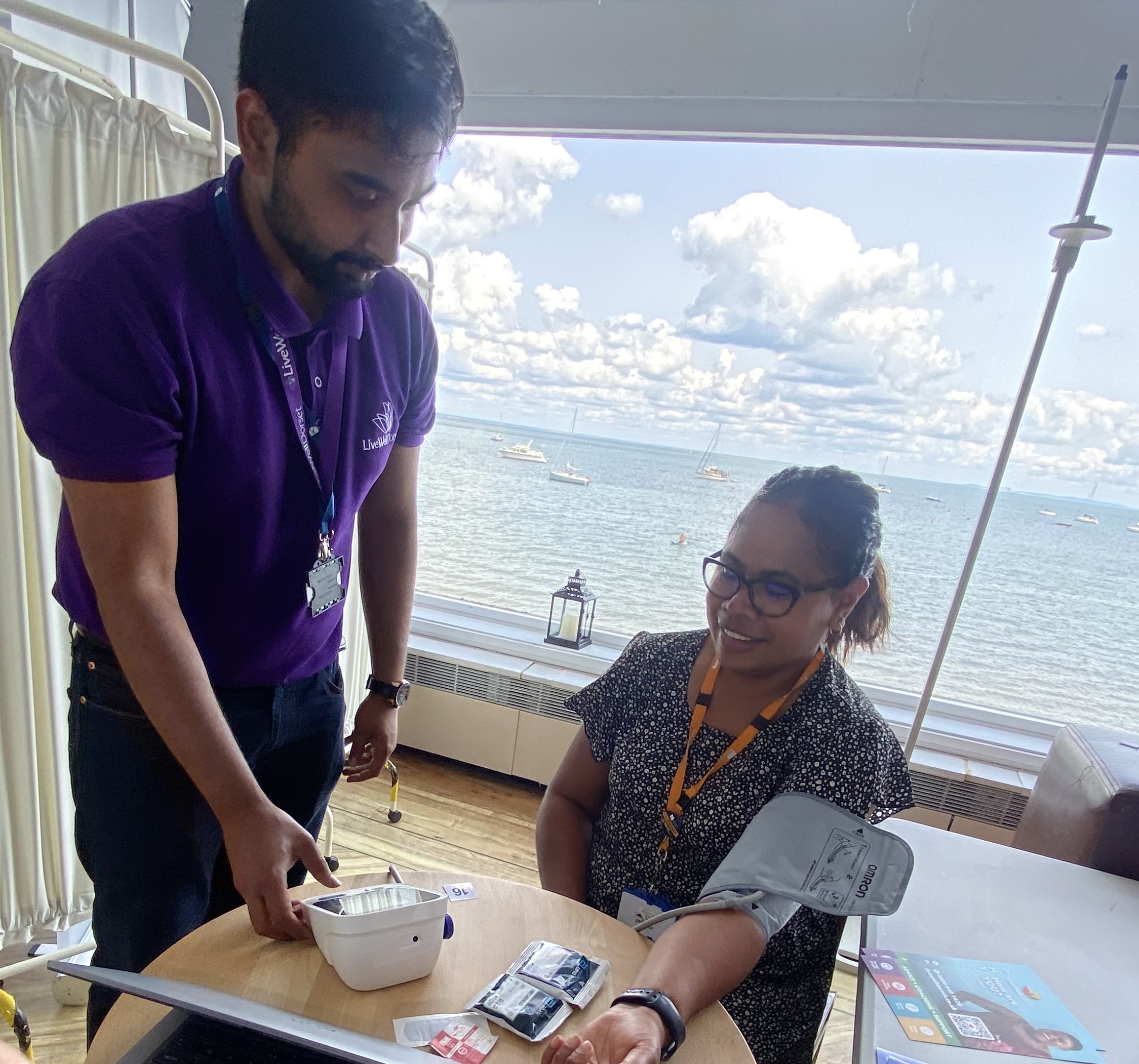 LiveWell Dorset also deliver NHS Health Checks in local community areas, to help residents who are eligible get a free check-up on their cardiovascular health.
For an NHS Health Check with LiveWell Dorset, check your eligibility by filling out this form and see if they are delivering in your community.