Language matters when we talk about suicide: Trish's story

Ahead of World Suicide Prevention Day on 10 September, we're raising awareness of how language matters when we talk about suicide. Our choice of language is important as certain words or phrases can sensationalise, depersonalise or glorify a death, or cause distress to those who have been bereaved.
Trish's story explains how depersonalising language used following the death of her son caused further distress at a traumatic time.
Trish's story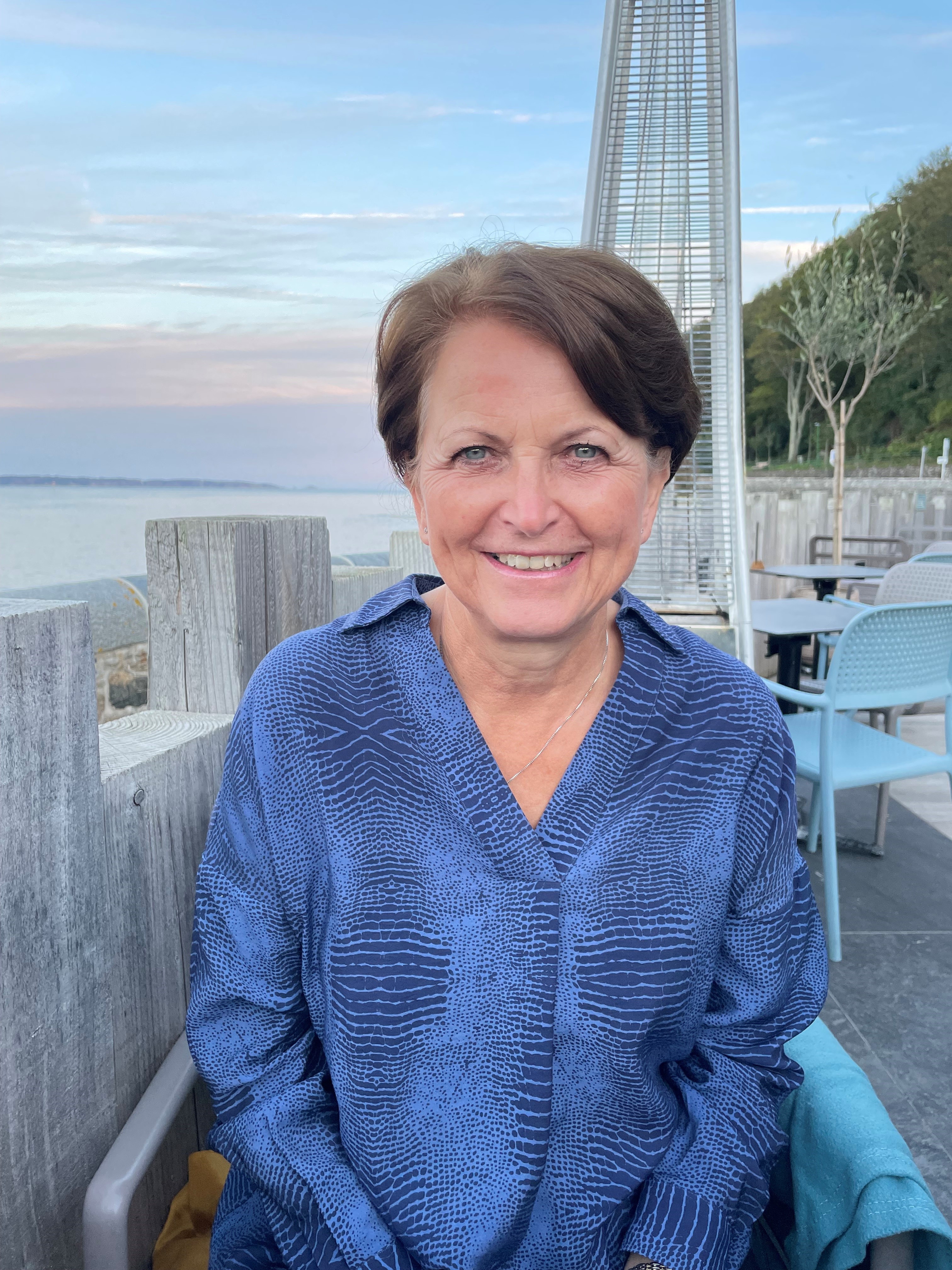 I'm Trish Mclennan, an Expert by Experience for Dorset HealthCare NHS Trust and a peer specialist with the Dorset Mental Health Forum.
I was a carer for my late son and husband. Sadly, my son died by suicide and this year will be five years since his tragic death.
After Dave's death, we had to follow the route of the serious incident investigation process, as he was under the care of the Community Mental Health Trust (CMHT) and had been discharged from hospital two days prior to his death. This process was followed some nine months later by a two-day inquest.
I want to share my experience on the use of sensitive language around suicide to help others understand the impact it can have on those who have been bereaved.
My experience
I learnt of Dave's tragic death by a knock on the door. It was after 10pm.
The next day I received phone calls about identifying him.
When I spoke to the coroner, the words they used were 'identifying Dave'.
We needed to ask the CMHT for help in identifying Dave, as I was in no fit state to drive some three hours to Bristol and Dave's brother was desperately trying to get a flight home as he was working abroad.
So we asked them for help, and their reply mentioned 'identifying the body'. The harsh cold four letter word 'body' was delivered without any thought and my reply was, "He was Dave, my son."
The impact
Referring to Dave as a body felt like a total depersonalisation of Dave and that sadly Dave's death was just another statistic.
It was explained to me that this terminology is commonly used between clinicians and mortuary staff. But I was a bereaved Mum in deep shock, not a clinician.
I feel very strongly about the use of insensitive terminology, and five months later I did receive a face-to-face apology. But the damage had already been done, and even today when I hear that word spoken by someone else, I just freeze.
How you can help
I'd ask everyone who is involved in supporting those who are bereaved by suicide to think very carefully about words that are spoken. Even if it is a word or phrase used in a clinical setting, consider whether it is appropriate for conversations with loved ones.
It can make a huge difference to the bereaved and, in my case, would have avoided the additional trauma for myself and my family less than 24 hours after Dave's tragic death, which still impacts me to this day.
More information and support
Please read and save the language reference guide which has helpful pointers on how we should talk about suicide.
Dorset Open Door provides specialist bereavement support to people who are affected by suicide.
For free mental health support:
Call Connection, Dorset's 24/7 mental health helpline, on 0800 652 0190 or via 111
Talk to Samaritans any time of day or night on 116 123
Text SHOUT to 85258
Visit one of Dorset's Retreats or Community Front Rooms for in person support during opening hours